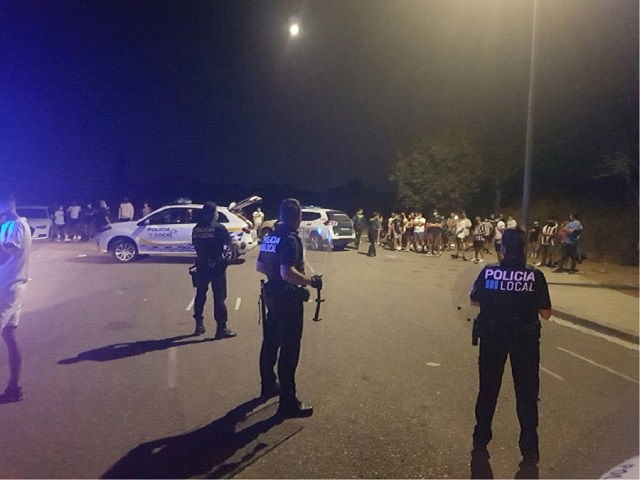 FELANITX Local Police fined 43 youngsters after catching them partying in the early hours at the weekend in the Son Colom industrial estate.
When Local Police officers, supported by the Guardia Civil, came across the so-called "botellon", or boozy get-together, they found the young drinkers were ignoring health and safety regulations on social distancing and wearing face masks.
They were also violating the maximum 30 people rule on gatherings in public places and the rule against drinking alcohol on the street.
Felanitx council reported it took the 12 officers two hours to identify all the revelers as many of them were not carrying ID.
The Local Police force fined a further nine people on Saturday and Sunday for boozing in public areas.
Other than these incidents Felanitx visitors and residents appear to be abiding by health and safety rules.
Officers issued no sanctions for not sticking to the minimum 1.5 interpersonal distance or wearing a face mask at all times regulations. Nor were there fines for smoking in public spaces.