A new strategical project is getting ready for take-off in the city of San Javier as the City Council looks to generate more money, tourism and jobs in the area.
THE scheme, dubbed 'San Javier, City of Air,' is ready to launch and is set to rejuvenate tourism and the economy in the municipality.
Based on the municipality's aeronautical traditions, the plans will be aiming for 124,000 annual visitors generating €5.4 million of direct income, creating 16 to 33 direct jobs and generating a higher hotel occupancy.
The Director of the Institute of Tourism, Juan Francisco Carrasco, showed his support for the 'San Javier, Ciudad del Aire' project "for the differential value that it contributes to the offer of the Region of Murcia and its seasonal potential."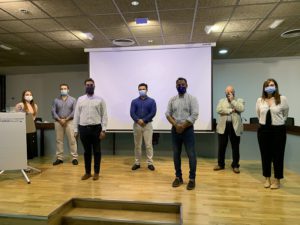 In data collected in studies of similar projects such as Aeroscopia, in Toulouse and the Royal Air Force, in London, showed that to meet the objective of promoting economic and tourist revitalisation, 'San Javier, Ciudad del Aire' must be "materialised as a business and economic initiative and not only as an educational, demonstrative or heritage conservation project," according to the study presented by Ginesa Martínez de Vas and Víctor Gorga.
Among the recommendations included in the tourism strategy study are the; strengthening of exhibitions and festivals, strategic alliances with other related destinations, expanding the potential demand of the public, creating a participatory museum, expanding the uses of the old airport building that would house the collection of classic aircraft from the Infante de Orleans Foundation, to promote the image of the city 'San Javier, Ciudad del Aire' and exploit its relationship with brands such as Patrulla Águila or FIO.
The project also proposes the creation of a Board of Trustees when talking about the management model counting on specialised operators in developing a system of donations and private sponsorship.
For more news from Southern Costa Blanca, please follow this link.