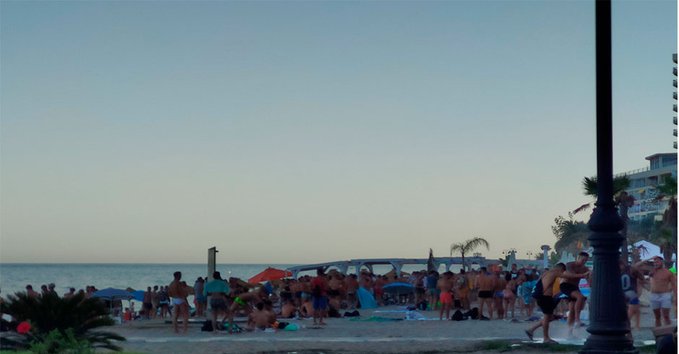 THIS Tuesday, September 1, the Andalucian government has approved a series of measures due to the increase in cases of Covid-19 in the community. Andalucia beaches are now to close earlier to help stop the spread of Covid-19.
The aim is to eliminate any possible route of infection and transmission of the virus. One of the main measures is that the beaches of Andalucia close to the public at night, from 9.30pm to 7.00am.
The spokesman for the Andalucian Government, Elías Bendodo and the Minister of Health and Families, Jesús Aguirre, have appeared at a press conference to explain the new regulations.
Currently, in Andalucia there are 102 confirmed cases of Covid-19 per 100,000 inhabitants.
It has been agreed that the coastal towns implement the necessary measures for the closure of beaches for recreation and leisure between 9.30pm and 7.00am, except for fishing and individual activities, as well as services of hotels and restaurants located on the beachfront.
The new regulations come after Torremolinos and other coastal towns have been under fire for large gatherings on the beaches.