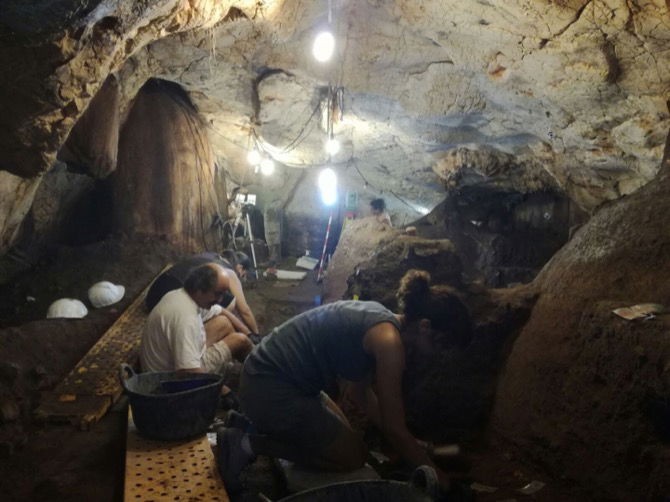 ARCHAEOLOGISTS have begun work at the Randero Cave in Pedreguer. 
As it does each year, the town hall is collaborating with the Alicante's provincial council, the Diputacion and the month-long excavations led by Jorge Soler and Consuelo Roca de Togores, experts from Alicante City's Archaeological Museum, MARQ. 
They will continue the work begun in previous campaigns at the Inner Chamber and carry out new prospects in an adjoining gallery to establish the possible presence of human bones, interpreting and dating levels corresponding to the Neolithic era between 10,00BC and 3,500BC. 
The archaeologists will also be extending the Palaeolithic (pre-10,000BC) area covered last year at the Entrance Chamber to determine more accurately occupation of the cave at the beginning of the Magdalenian era between 17,000BC and 12,000BC. 
Pedreguer town hall covers the cost of accommodation of the volunteers who come each year to assist MARQ personnel and has also supplied a generator to provide light inside the cave.