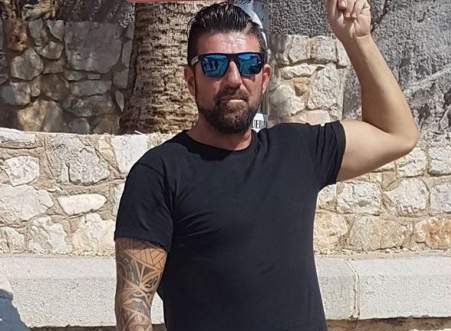 FRAN SOLER a 'guardian angel' had to jump into the sea to rescue people on two separate occasions over the course of 10 days, as they were on the brink of drowning in the sea off Rincón de la Victoria.
The ex-military man said of the first incident, "It was Sunday morning, and there weren't many people on the Torre del Benagalbón beach, as soon as I got there, I saw a person about 50 metres from the shore, and a woman was screaming because there was a man in danger at sea."
Soler continued "I didn't hesitate, I have knowledge of resuscitation due to my military training, and although the man was heavy, I managed to get him out with effort and I began CPR, until the Guardia Civil and ambulance arrived. Days later "the man found me, his name is Jorge, he's from La Cala del Moral, and he thanked me."
On the next occasion, which took place around five in the afternoon, "I was telling Jorge's story when curiously again I see a woman calling for help, this time it was not a heart attack, but that she had problems with her legs, she was paralysed, nervous and I managed to take her to the shore, where she was able to calm down and recover from the shock."
If you are in danger on the beach of Torre de Benagalbón, you better hope Juan Francisco Soler is nearby.