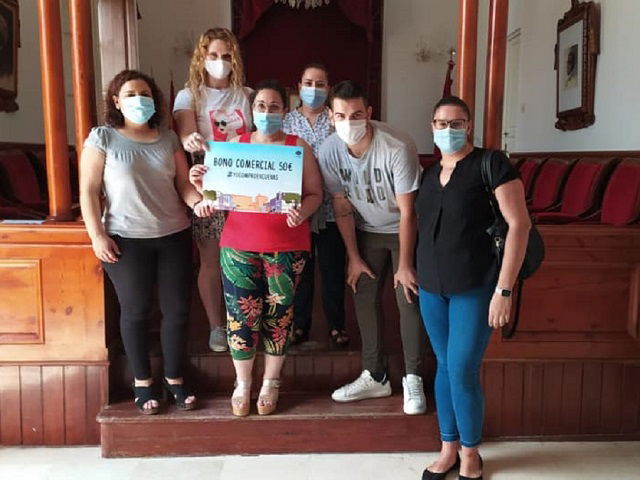 A CAMPAIGN to encourage Cuevas del Almanzora residents to shop local and help businesses recover from the Covid-19 crisis appears to be working, according to the local council.
The administration said its "#YoComproEnCuevas" initiative launched by its Trade department when lockdown was lifted has proved very popular with local people.
The campaign, part of the "Cuevas Cuenta Contigo" (Cuevas counts on you) support plan for the municipality's social and economic structure, rewards consumers for buying in the locality with the chance to win a €50 voucher to spend in local establishments in a weekly raffle.
By the end of September the council will have given out a total of €6,000 in prizes.
The council now has plans to extend the initiative.
"Following the success of this campaign we have decided to expand it with a new phase or prizes for October and November, to which we will allocate a total of €3,000 in shop vouchers", explained Cuevas Trade councillor Melchora Caparros.
"The council will continue rewarding our residents' loyalty to our local shops", the councillor said.
The voucher idea is one of a series of measures Cuevas council says it has adopted in recent months to "ease as far as possible the crisis the commercial sector is going through as a consequence of this pandemic."
The administration highlighted an allocation of €200,000 in direct assistance aimed at "reducing the difficulties the self-employed have had in maintaining and reactivating their activity."
Residents of Cuevas who work for themselves, who operate in the municipality, who had to close their business under the state of alarm and whose income is 75 per cent down on the month prior to lockdown, are eligible for up to €400 in help.