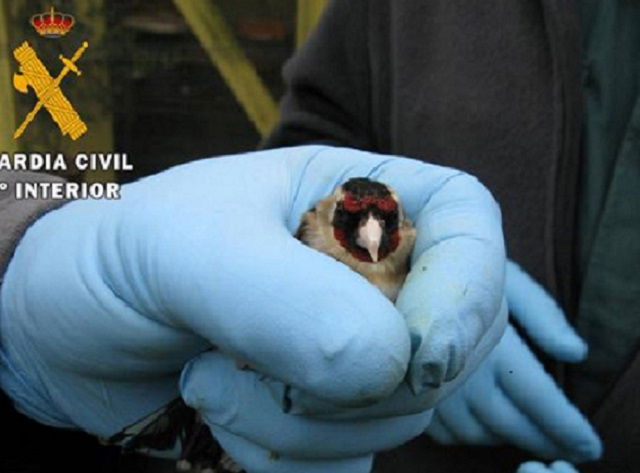 GUARDIA Civil are investigating a 59-year old after surprising him catching finches without authorisation in the Costa Almeria countryside.
Officers went to investigate in the El Marchalillo area of area of Alhama de Almeria after receiving reports there was hunting going on in the area.
They discovered a three-metre high, 10-metre long vertical net, which the Guardia pointed out was "not selective" in what kind of creature got caught up in it, but that it was mainly different kinds of finches.
While checking out the spot the Guardia also observed a man, who after parking his vehicle, set out on foot to where the netting was located.
Officers caught him out trying to unhook one of the finches trapped in the net and put it in a cage he was carrying hidden in a bag, although as soon as he saw the law he let the bird go.
The officers seized the netting and other hunting paraphernalia and opened an investigation into the 59-year old for a violation of native flora and fauna protection legislation.