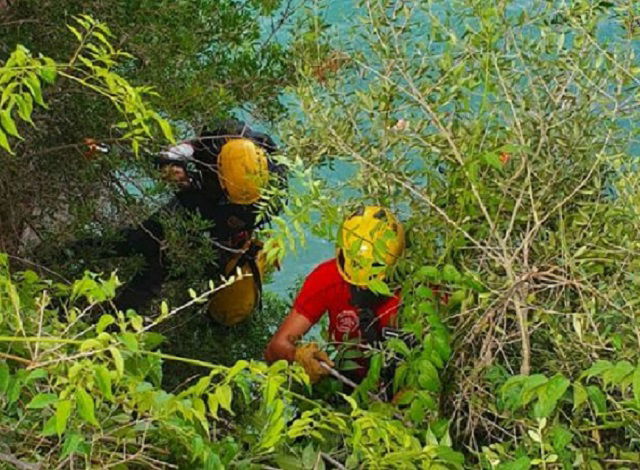 A RUNAWAY dog which ended up stuck on a cliff edge in Mallorca's Porto Cristo is safe and sound thanks to firefighters.
The pooch ended up in the predicament after escaping from its home on Thursday morning.
When the owners realised what had happened they alerted the authorities.
Members of the firefighting team managed to lower themselves down with ropes to where the setter was perched and get it into a harness to hall it back up.
The dog was reportedly unhurt despite its ordeal.