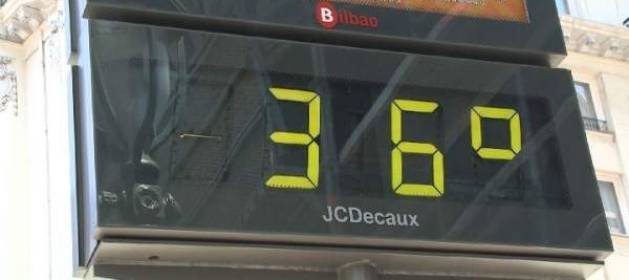 A WAVE of intense heat is expected to sweep across seven communities in Spain, bringing with it a yellow warning. This intense heat, which could even reach 37 degrees in some areas of Aragon, will reflect in temperatures across the peninsula apart from the west of Galicia which will experience rain and winds.
According to the State Meteorological Agency (Aemet), the heat will increase today especially in the Ribera del Ebro de Zaragoza and in the lower area of ​​Teruel, where it is estimated that the thermometers will reach 37 degrees, the maximum temperature expected for today.
Thirty-six degrees are also expected in the south of Huesca, as well as in Mallorca and Lleida. Similarly, temperatures will reach 36 degrees on the Cantabrian slope, Ribera del Ebro de Navarra and La Rioja.
Somewhat lower temperatures will be registered in the Emporda of Girona, where the thermometer will reach 35 degrees and 34 degrees are expected in Cantabria and on the coast and inland of the Basque Country.
Galicia is also on yellow alert today, although in this case, it will be due to rains. This rain can potentially accumulate up to 40 litres per square metre in A Coruña and will be accompanied by gusts of wind of up to 90 kilometres per hour in the interior part of the peninsula and the coastal areas.
The Aemet warns that with the yellow alert there is no meteorological risk for the general population, although there is for some specific activity.