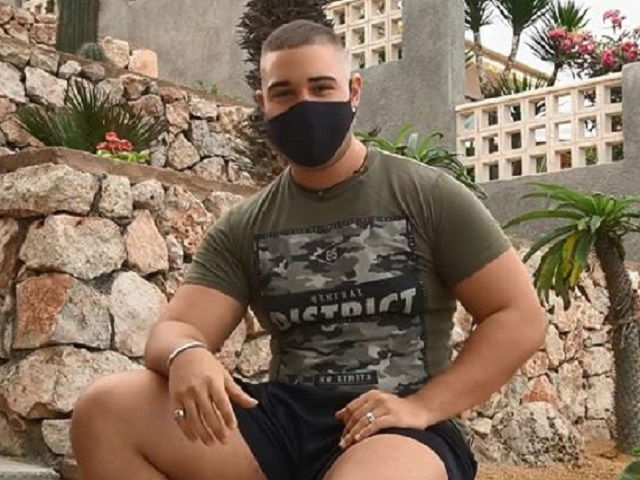 CARBONERAS council has put out a video on social media aimed at raising awareness among youngsters about doing their bit in the fight against Covid-19.
The video features young locals, among them students, musicians, sportspeople and bar and restaurant staff, with the message "we know how to be responsible too", and appealing to others their age to respect measures designed to prevent the spread of the virus.
Jóvenes de Carboneras comprometidos en lucha contra Covid-19

ᴇɴ ʟᴀ ʟᴜᴄʜᴀ ᴄᴏɴᴛʀᴀ ᴇʟ #Covid19, ᴇʟ ᴄᴏᴍᴘʀᴏᴍɪsᴏ ᴅᴇ ʟᴏs ᴊᴏ́ᴠᴇɴᴇs ᴅᴇ #ᴄᴀʀʙᴏɴᴇʀᴀs ᴛᴀᴍʙɪᴇ́ɴ ɪᴍᴘᴏʀᴛᴀ ᴍᴜᴄʜᴏ 💪😷Nos sentimos orgullosos de aquellos jóvenes que se cuidan, que nos cuidan. #Carboneras necesita ahora más que nunca de vuestro compromiso.#Carboneras #Covid19 #CarbonerasSegura #Juventud #Jóvenes #ConcejalíaDeJuventud #ConcejalíaDeSalud

Zveřejnil(a) Ayuntamiento de Carboneras dne Pondělí 17. srpna 2020



"We know now is the time to stick to small groups, to enjoy ourselves with caution", says one.
"It's the time to look out for our family and for our neighbours", says another, and "it's time to look after ourselves", adds a young man.
The video reminds viewers to wear face masks and wash hands.
"We do it, but we all have to do it. Because we can only beat this virus together", warns a group of young female handball players.
The video also features Carboneras Mayor Jose Luis Amerigo Fernandez.
He says while the council is "dealing with Covid-19 with all the means within its reach, the collaboration of everyone is essential, and especially of the youngest."