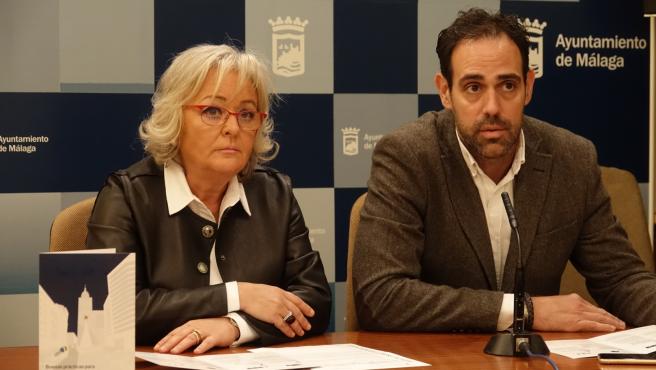 Malaga hoteliers have demanded a rescue plan from the government to avoid losing their businesses.
THE hospitality sector has pleaded for urgent help from the Administrations to be able to survive the economic and labour catastrophe generated by the coronavirus. After the new recently introduced regulations which have forced the closure of nightlife establishments, they demand a rescue plan.
A kind of Marshall Plan is suggested, whose measures are still being worked out by the employers for the sector that generates thousands of jobs and billions of euros in the province of Malaga and that is at present going through its worst crisis in decades.
Javier Frutos, president of the Malaga Mahos hospitality business association said: "We demand a rescue plan that allows companies and jobs to be saved, especially in the nightlife segment because it has been forced to close." He added that: "the scenario of losses that we have is already quite considerable and this increases it even more, so there will be a lot of destruction of companies and jobs."
New measures to rescue the hospitality industry in the Covid-19 crisis proposed.
'You are not alone.' That is the message that the Vice President of the Board and Minister of Tourism, Regeneration, Justice and Local Administration, Juan Marín, has said to the hospitality sector. The administration has announced the creation of a specific commission of its council and that of the Treasury to meet the liquidity needs in the sector. New measures have come into force to try to stop the spread of the coronavirus and these are already badly affecting thousands of businesses in Andalucia.
Marín recalled that the Junta de Andalucia already has a rescue plan and said that this will now be expanded. On Monday, he said, he had informed the president of the Federation of Hospitality Entrepreneurs of Andalucia (Horeca), Francisco de la Torre, as well as the provincial leaders of the proposed plan.
Juan Marín has recognised that responding to all sectors "is impossible" and, in this sense, "there will be many businesses that will have to close" not only in the hospitality sector. In addition, he pointed out, regarding the new measures adopted, that were agreed by the central government and the communities in the Interterritorial Health Council, that as soon as the health situation allows it, some of the new restrictions may "relax," but that as for now, the reality is that the contagion curve continues to grow, and in some provinces significantly.