THE Royal Navy's most recently commissioned vessel HMS Trent sailed from Portsmouth on August 3 heading for Gibraltar to undertake a logistic support visit.
Prior to her departure, her crew celebrated her commissioning ceremony by opening a number of bottles of HMS Trent beer specially brewed by the Tollgate Brewery in Derbyshire.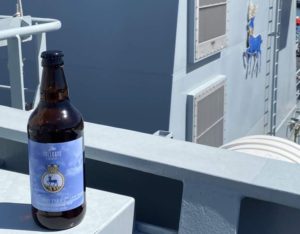 Following her stop in Gibraltar Trent will join Operation Sea Guardian in the Mediterranean providing maritime security in the area.
The River-class patrol ship is designed for counter-piracy, anti-smuggling, fishery protection, border patrol, counter terrorism and maritime defence duties and will add her weight to NATO's ongoing maritime security operation in the Mediterranean.