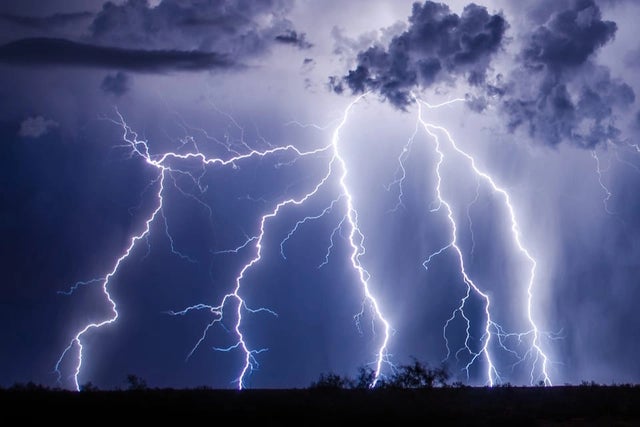 The MET office has issued a four-day yellow weather warning for thunderstorms but temperatures could still reach a scorching 37C in the UK.
The UK experienced the UK's hottest August day since 2003 on Friday with highs of 36.4C. Much of the UK witnessed temperatures above 30C over the weekend but for those hoping the hot spell will soon end, much of the country will continue to see temperatures soar above 30C over the coming days.
The MET office has forecast an 80mm deluge – equating to a month's rain in a few hours which could cause hazardous flash flooding. The national forecaster says: "Some places are likely to see severe thunderstorms through Monday afternoon and evening – but there is uncertainty in location and timing. Thunderstorms that could be significant and disruptive".
Some places could see up to 30mm of rain in an hour, with potentially up to 60mm in three hours, said a MET office spokesman.