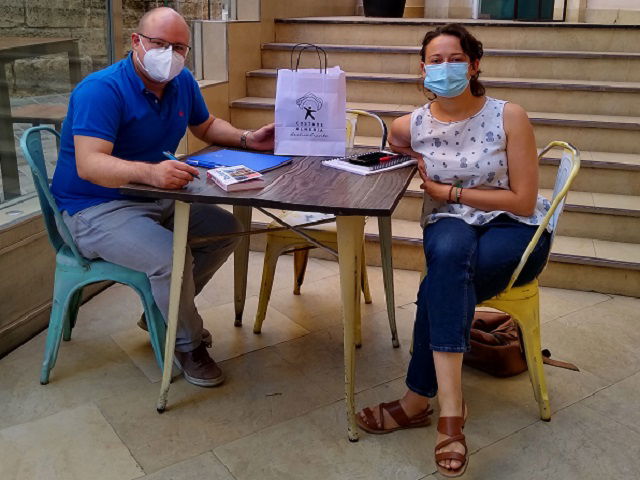 THE Costa Almeria has secured a "prominent" place in next year's edition of popular French travel guide 'Le Routard', the provincial council has revealed.
Guide editor Laura Charlier and team have been touring southern Spain, and the Diputacion's Provincial Tourism Service was able to show them some of the key features of Almeria's tourist offer and most likely to be of interest to French travellers, thanks to a press trip organised in collaboration with the Junta de Andalucia.
Charlier was given the opportunity to discover different locations in the Levante region of the province and in the Cabo de Gata natural park, ending her itinerary with two nights in the historic centre of the provincial capital.
She also had a meeting with the provincial administration to talk about novelties in terms of tourism on the Costa Almeria this year, and in particular in relation to the Covid-19 pandemic.
The Diputacion reported that during the meeting the French publisher committed not only to continue offering a prominent place in the guide for the Costa Almeria destination, but also to update the contents every year.
Diputacion Tourism delegate Fernando Gimenez said featuring in Le Routard is part of the administration's to promote the Costa Almeria to the French market and increase the number of visitors to the region.
"French tourists not only opt for air travel, they also travel by car, and Almeria has in store a complete and varied offer which responds to the demands of a very important market for Spain", he commented.
Le Routard, which has been going for nearly 50 years, is published in French, Spanish and Flemish.