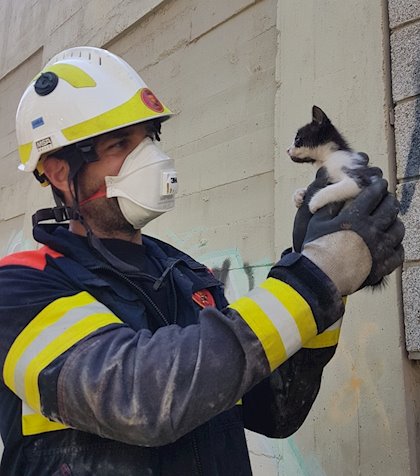 In a heart-warming act, heroic Crevillent Park Firefighters rescued a cat from a well in Albatera.
The firefighters, who are part of the Provincial Consortium of Firefighters, were called to the scene of the incident which occurred on the afternoon of Wednesday 5.
They were alerted at around 2.30pm when the furry feline was seen running on the Arbuedas lands alongside the bank on bridge 18.
Four firefighters and their corporal arrived at the site fully equipped with the latest rescue equipment and after securing the area and setting up, they preceded to lower one of the team down to retrieve the distressed animal.
They managed to rescue the cat and bring the slightly scared feline back to the surface, alive and without injuries.