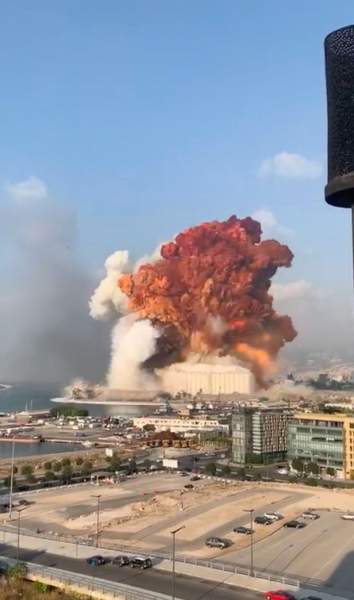 Spain has sent in a total of 50 doctors and medics from Costa del Sol and Costa Blanca hospitals to Beirut to assist with the treatment of explosion patients.
DOCTORS and medics from Spain's Costa del Sol and Costa Blanca hospitals left early this morning for Beirut, to assist with citizens injured by the biggest explosion in peacetime history.
In total 50 doctors and medics from the coasts departed today, further supported by other health workers from Madrid.
Beirut was rocked by an explosion yesterday, leaving over 6,000 casualties and at least 60 dead, with many still trapped under rubble and the Lebanese hospitals due to the volume of casualties, are struggling to cope.
Dr Rupert Hayman, one of those going to Beirut today told the Euro Weekly News:
"Many of us left this morning, that's correct, the Lebanese government has made an appeal to world leaders for assistance and we are en route, we will do what we can to save lives and limbs, the Red Cross are also involved in arranging medical supplies that will be required.
"There's 50 leaving today from the Costas as well as more too from Madrid, this is a very tragic situation and we shall do what we are trained to do."
The massive explosion yesterday evening blew at the waterside area of Beirut city with the explosion being felt 150 miles away in Cyprus, a holiday couple from Fuengirola currently in Cyprus on holiday described this morning what they felt:
"We thought it was an earthquake, to be honest, the whole holiday complex shook and I said to Barbara, "hold on this is an earthquake," it didn't last that long, but it rocked the complex although no damage, it was then when we turned the news on the local TV, we saw what it was."
The current situation is still under investigation in the Lebanese capital although it's believed stored nitrogen sulphate is blamed.