VISITORS to the Marina in Benalmadena are spoilt for choice with the fantastic selection of bars and restaurants owned and run by the Metro Group, one of the largest and most successful hospitality organisations on the Costa del Sol.
In this one attractive location they offer four restaurants and a must be seen in historic cocktail bar which also serves food.
Starting off with the previously known Jacks American Brasserie and particularly famous for its burgers and friendly attentive staff who welcome family groups it was retitled Jacks Smokehouse, sister to its Banus counterpart.
There was a superb renovation to the restaurant earlier this year and with its stunning views of the marina and great menu with a bar that serves delicious cocktails, it is certainly a place to visit.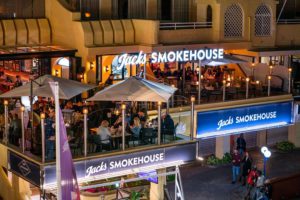 If you fancy some Italian food, Metro Ristorante Italiano is a relaxed and contemporary restaurant with an al fresco terrace, serving fresh Italian food where you can watch the people go by, possibly wishing that they were with you.
There's a waterside terrace but if the sun is strong, the restaurant is air conditioned inside and has an adjacent shaded terrace.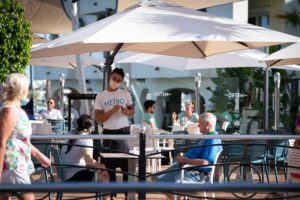 It is said that some of the best steak comes from Argentina and the Gaucho Grill which is next door to Metro Italiano offers a fantastic range of different cuts of beef and other meat although vegetarians can join their carnivore friends, safe in the knowledge that there is something tasty there for them.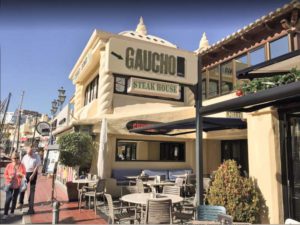 The famous Kaleido Bar used be a buzz word for Benalmadena Marina and it is once again as it was taken over and completely refurbish by the Group in 2018 so it is once again a place to be seen in, sip cocktails or a glass or two of bubbly and enjoy the great wine list whilst sampling some of their summer snacks.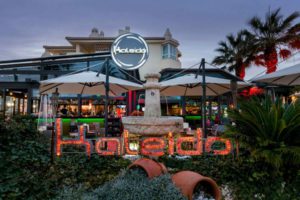 Rounding off the hospitality selection is Coast which is next to Kaleido but be aware that it is currently closed for a complete face lift and details of the new concept will be revealed soon.
Further along the coast, Marbella's Elviria boasts the Bono Beach Club and as the sun shines and temperatures warm up, it is open for the new season and the new normality with still plenty to excite guests but strictly observing social distancing and proper hygiene procedures.
You can relax on luxurious Balinese Beds, some with curtains and super comfortable hamacas with extra thick mattresses and then enjoy a delicious mix of international cuisines including Japanese, Thai, Spanish, American, Italian, Indonesian and a fabulous grill menu of meats, seafood and fish.
There is often superb live music and you can enjoy watching the sunset as you sip one of their superb cocktails or wines.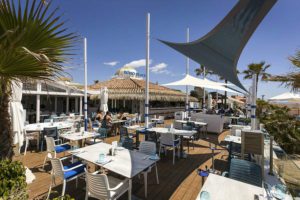 To find out more about each of these great locations visit their individual Facebook pages or the main website at https://www.metrogrupo.com/ where you can discover these and all of their other sites.