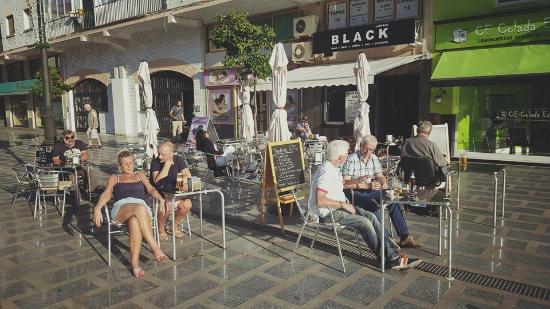 EXPATS on Spain's Costa del Sol now fear another lockdown could be on the cards as the pandemic seems to be accelerating. According to the Ministry of Health, over the last two weeks, there have been 29,598 new cases of the coronavirus.
This apparent acceleration is more notable in regions such as Madrid, Catalonia, Aragon and Navarra, but it does not mean that the situation could not get out of hand on the Costa del Sol. All it takes for this virus to spread like wildfire is one social and Covid-positive individual who goes around town for a few days without knowing they are infected.
Young people have definitely 'let their hair down' this summer as they party the night away in a carefree manner. All those months in lockdown have been forgotten amongst the youth in Spain as they are reckless in their behaviour. Only recently a beach bar in Costa del Sol's Torremolinos was forced to temporarily close after a video of a DJ spitting alcohol on the crowd went viral.
Although the region currently has its sparse number of outbreaks under control, expats and especially business owners are fearful of the possibility of another lockdown. Many businesses have not been able to survive lockdown and now they are struggling with the lack of tourists.
Business during the month of August used to be booming, now it is moving at a slow place, to say the least. Marcus Kearny, a bar-owner in Benalmadena, has said "I don't know what would be worse, another lockdown or another month without tourists. Many bars around town are closing… It doesn't look good."