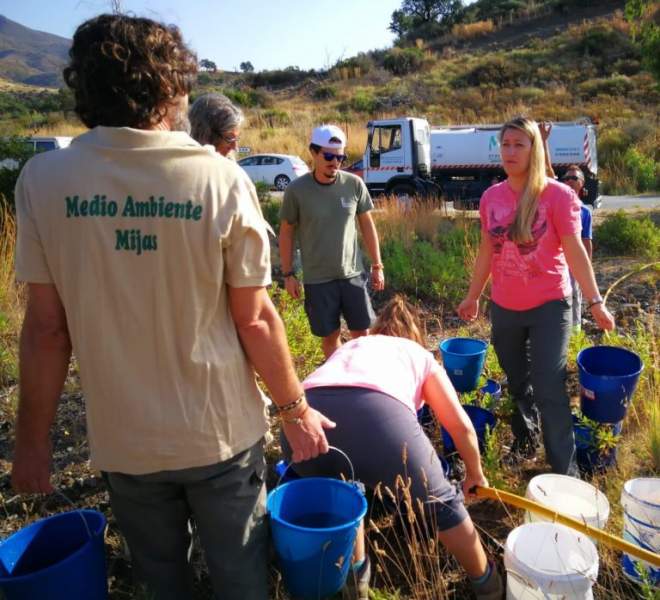 REPRESENTATIVES of the Mijas Council in collaboration with WWF (World Wide Fund for Nature) as well the group Seeds of Consciousness were in the Sierra de Mijas to check on the species planted there a few months ago.
Observing social distancing, they visited the area of La Gitana to irrigate and monitor the 300 native trees consisting of cork, oaks and wild olive trees.
This is to be a regular event with five visits of this type already scheduled over the next few weeks in order to ensure that the area is able to boast a high proportion of native trees.