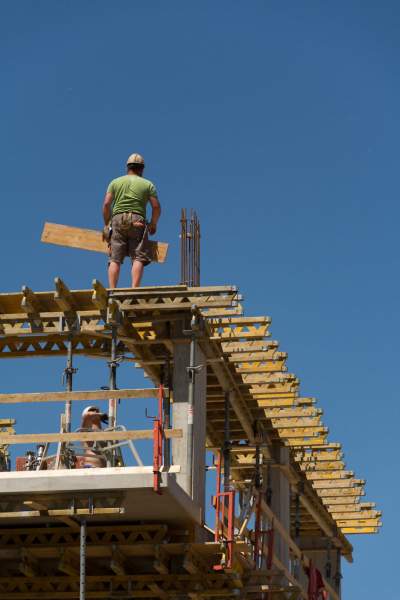 State of Alarm has reduced the construction of new housing by more than half in the urban areas of the Vega Baja, Torrevieja and Orihuela.
IN the second quarter of the year, Orihuela started the construction of 169 homes, a decrease of 51.7 per cent compared to the first quarter of last year.
Between April and June 2019, Orihuela began the construction of 314 homes compared to 169 in 2020, according to the Official College of Quantity Surveyors, Architects and Building Engineers of Alicante.
With 23 more homes, Alicante surpasses Orihuela.  The province's capital has reduced housing construction by 16 per cent compared to the period from January to March of this year, but has fallen by 24 per cent in the year-on-year comparison.
Between January and March, Torrevieja began the building of 167 homes, but lockdown saw this figure slip to just 67.
Two weeks after State of Alarm was declared, a new decree halted construction until April 9, as the activities were classified as non-essential.
Orihuela has how embarked on projects to create 519 houses, Alicante 423 and Elche 157.