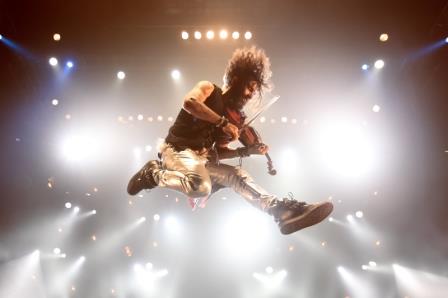 THERE is a series of musical nights at the Julio Iglesias auditorium in Benidorm with some top Spanish musicians and bands playing.
On Thursday July 23 it's the turn Spanish/Lebanese violinist Ara Malikian who returns to the Costa Blanca to play his hugely popular yet culturally diverse blend of music.
He can't be pigeonholed as his musical tastes range from Classical to Flamenco through to Rock and he has performed with numerous international orchestras and names including Sting.
Tickets cost from €38 online.
Saturday July 25 the auditorium sees an acoustic session from Coque Mala, former frontman with Los Ronaldos and now well-regarded as an actor although he has released nine solo albums over the years.
Tickets are for tables of three or four and cost from cost from €70 to €104 plus booking fee.
There is a month's wait until August 25 when it's time for rock music as New Wave band from Madrid, Los Secretos make an acoustic stop as they celebrate 40 years in the business. Currently they are concentrating on a softer sound which pays tribute to many of their influences from the UK and US music scenes and table tickets cost from €98 to €126.
Finally, on August 29, as part of their nationwide acoustic tour Amaral will be entertaining in their inimitable way.
Former drummer and now singer Eva Amaral and guitarist Juan Aguirre met in 1992 in Zaragoza and soon after this meeting formed the band that went on to become one of the biggest selling groups in Spain with their unusual mix of pop, rock and folk music.
Tickets for tables at this concert cost from €108 to €144 and as with all other concerts there will be additional booking fees to pay.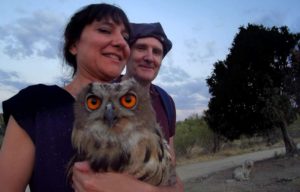 There will be social distancing rules in place and a need to arrive with masks and even the performers are acting in accordance with the new normal by not having large road crews which is why they have changed their acts to allow for acoustic performances.
Visit http://produccionesbaltimore.es/benidorm-summer-nights/ for tickets which were still being sold at the time of writing.