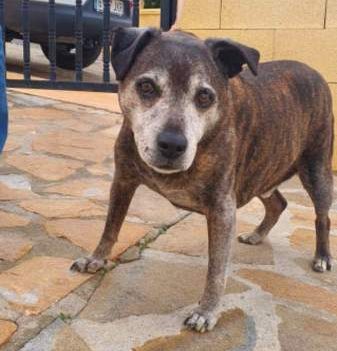 A BELOVED dog has been lost in Costa de Almeria. He is a Brindle Staffie aged around nine years old. At the time he went missing he was wearing a blue harness.  He is electronically chipped, very friendly and answers to the name of Wilson.
His owner is a 79-year-old gent who is beside himself as he has lost him in the vicinity of Taberno/Huercal Overa/San Francisco area of Costa de Almeria between the hours of 12 noon and 2pm.
His owner has got the onset of dementia which is why it is difficult for him to remember where he lost him.
IF ANYBODY HAS ANY INFORMATION PLEASE CALL  – 622 539 330