There was a tweet earlier today from Juanma Moreno (Regional President), stating, the mandatory use of face masks will come into force at midnight on Wednesday, (so Thursday morning), and there will be fines for those who do not comply
He went on: "I know it can be uncomfortable to always wear it, in open and closed spaces, but I am asking you to make an effort."
Some people on the Costa del Sol that I have spoken to are incredulus on this move asking questions like, if it is not mandatory on children under the age of 6 years old who are known to be 'super spreaders' whats the point?   Of course getting a small child to actually wear one is a job in itself, but I couldn't help but wonder because if children are very susceptible to the virus, (although proven to be highly unlikely to be effected personally by it), and they find it impossible to comply with social distancing under normal circumstances, being that they can and do carry the virus to all and sundry, who can be infected and suffer the consequences, surely the system that was in place was as good as it could be regarding the use of face masks in Spain?
Walking your dog in the campo with nobody around, tell me how exactly wearing a mask in those conditions helps anyone?
The W.H.O are even now saying that the wearing of face coverings at this point in the pandemic won't effect the numbers of infected greatly,
Although some reports are saying that up to 73% of Spaniards asked in a poll said:believes that tax measures such as sanctions and fines are necessary to comply with the rules against coronavirus, such as the use of face masks in Spain's public spaces or the safety distance, and only 22.4% think that it is enough to trust that people comply with them voluntarily.
Just as an aside, the population of Spain is 46,754,756.    This poll asked 937 people, draw whatever conclusion from that you wish.
Murcia have announced that the measures are now official and will carry a fine of one hundred euros for not complying with the mandatory wearing of face masks in Spain in all open and closed public spaces
It is official. The mask is now mandatory in the Region of Murcia although the safety distances should still be respected.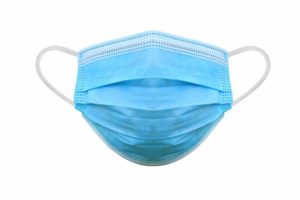 The Governing Council approved the measure this morning and the measure will take effect as soon as it is published in the BORM later on Monday. It was being considered for days and is being introduced as a result of the increase in positive cases and the pressure from the PSOE, which yesterday demanded the Executive of López Miras introduce the measure.
The face mask "must now be worn at all times as a measure of personal and other people's protection", in all open and closed public spaces, Miras has said. The fine for not wearing it will be 100 euros.
At the time of going to press we are still awaiting the official statement from Andalucia.
More to follow