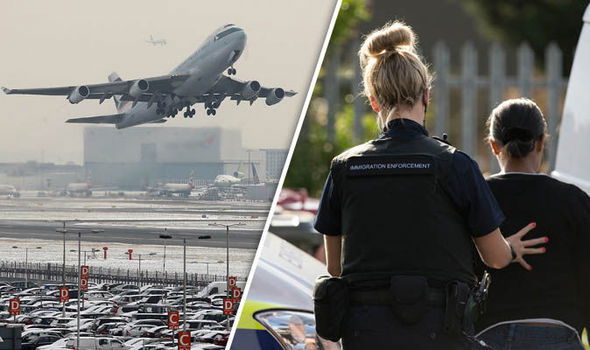 Under the new rules of the upcoming 'Points Based' immigration laws soon to be introduced into the UK after the trade negotiations are completed in December this year immigrants from the EU who have been in prison for more than a year may be considered for deportation
More information has come out today, (Monday 13 July), of plans to refuse entry into the UK of criminals with convictions which carry a sentence of more than 12 months regardless of where they come from (as reported in The Euro Weekly News),  that immigrants from any country including those in the EU, who has been imprisoned in the UK, must be considered for deportation to their home country.
Freedom of movement will cease in the UK in January 2021, and at that time criminals from the EU, will be treated in the same way as criminals from any country in the world,  at the moment the cases of EU citizens can only be deported on a case by case basis.
The document released today states: "A robust and consistent approach to applying the UK criminality thresholds for the refusal of entry, permission to remain in the UK, deportation and exclusion, to EU and non-EU citizens, will be taken as part of the Points-Based System," and continues: "Where the 12-month criminality deportation threshold is not met, a foreign criminal will still be considered for deportation where it is conducive to the public good, including where they have serious or persistent criminality.
"For EU citizens who are protected by the Withdrawal Agreement or the UK's domestic implementation of the withdrawal agreements, the tougher UK criminality thresholds will apply to conduct committed after the end of the transition period.
"The EU public policy, public security or public health test will continue to apply to their conduct committed before the end of the transition period."
The rules will apply to those who have a sentence of more than 12 months, and have committed crimes of violence, or are persistent offenders.