According to reports, the Portuguese police have launched searches for Madeleine McCann's body on the Algarve.
The searches are said to have been conducted in wells in Vila do Bispo, which is a 20-minute drive west of Praia da Luz where the tot vanished aged three, in May 2007. Compelling new evidence is said to have encouraged the new searches to take place.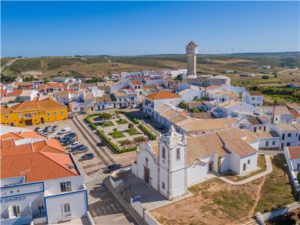 Detectives say they have discovered 'fundamental evidence' to be able to prove that suspect Christian Brueckner, 43, is responsible for her disappearance, state broadcaster RTP alleges. Officers were purportedly 'on standby' to search wells, as well as other areas suggested by German prosecutors that could be burial sites, once they were given extra information.
RTP also alleges the convicted paedophile has been linked to another missing persons' case in the Algarve resort of Silves, though no further details have been given. Earlier this year, 43-year-old Brueckner was identified as the main suspect in the disappearance of Madeleine, who is believed by German prosecutors to be dead, he is presently serving 21 months in prison for drug dealing charges.
Previously, Portuguese police sources revealed that because the German authorities are running the investigation, they will only conduct searches if they are requested to do so.