TRADERS at Javea's weekly open-air market once again refused to set up their stalls again in protest at new regulations.
Those selling clothes, shoes and household items are incensed that although the State of Alarm has been lifted, they may work the open air market only on alternate Thursdays.
The Javea market stalls formerly occupied three different sites but in order to comply with anti-virus measures, all are now grouped in the Plaza de la Constitucion, which has one easily-controlled entrance and exit.
This means there is less room for the stalls on the Javea market and the traders are refusing to set up unless they are all allowed to work every Thursday. The Javea's market traders not happy about social distancing as reported previously.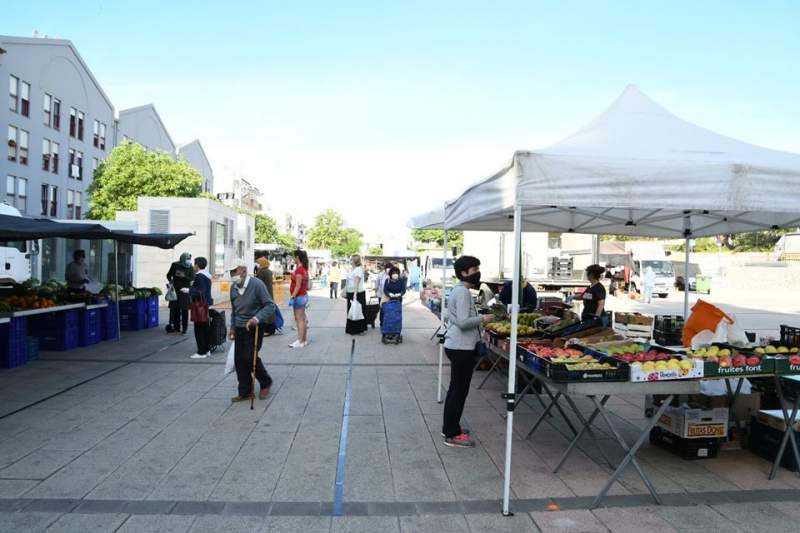 "We have had no income for four months and coming here once a fortnight isn't viable," declared Sebastian Moreno, speaking for the traders.
Meanwhile, the town hall has not even authorised this year's Craft Fair which usually occupies part of the Arenal promenade.
Again, it was forced to take this step to prevent the spread of Covid-19, but according to Craft Fair sources quoted in the local Spanish media, all involved are in talks to find a solution.
The weekly market takes place on Thursdays in the historical centre of Javea in the square "Plaza de la Constitución" ans it is surrounded by bars and cafes, making it the perfect Thursday outing. Find bargain-value products from Javea and its surrounds on the Costa Blanca at Javea's traditional weekly market. It is a very typical Alicante province market, offering fresh fruit and vegetables, fish and meat products, household items, shoes, clothing and leather goods.
Many different kinds of products can be found for great prices at the Javea Weekly Thursday Market in the "Plaza de la Constitución".