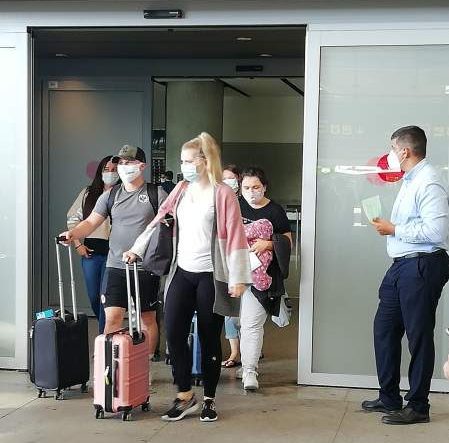 EURO WEEKLY NEWS visited Malaga airport this morning, July 1, to welcome British holidaymakers and we are pleased to report that every single person getting off flights or picking people up from the airport were following the set safety and sanitary measures.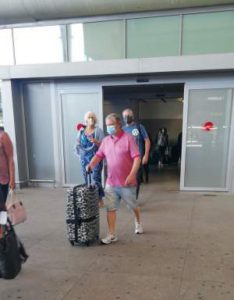 British tourists from children through teens, whole families, adults and the elderly, every one of them was wearing a mask. It was a proud moment to see that they were respecting the country's wishes and keeping everybody safe. Firstly, we would like to thank those people for putting their trust in the health-guidelines  and we also would like to congratulate them on setting such a great example.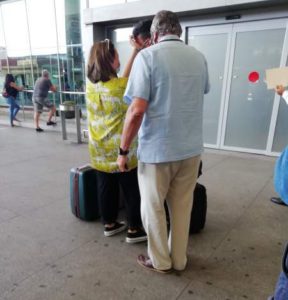 There were some lovely shows of affection from families of British tourists who had been kept from each other through the isolation, lots of hugs and tears.
EWN spoke to some of the passengers who had just departed the Manchester Ryanair flight.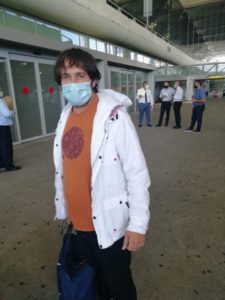 Jason from Manchester was excited for his well deserved holiday ahead "I am here to meet a friend and we are going to head down to head to La Linea then onto Gibraltar.
"Everybody was wearing masks on board, we were temperature checked on arrival, it was a good flight!" He also said he was looking forward to the "cracking" weather. It's great that Spain allows British tourists back.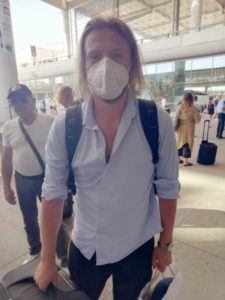 Alex another of the British holidaymakers we spoke to had just flown in and he was on his way to lovely Nerja, "Everybody was respecting people's distance and the wearing of masks on board. They also asked us to fill in forms which they kept, just checking our details and history."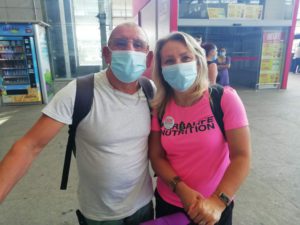 What a lovely couple Jim and Gill Lindsay were, they seemed very excited to be here.
Gill said, "We are heading to Mijas Costa, we have an apartment there and we are going to finalise all the details, so we have been really looking forward to it."
When asked if they have any worries as British holidaymakers about what it may be like over here Gill said, "We don't have any worries really, we know about the masks and the social distancing."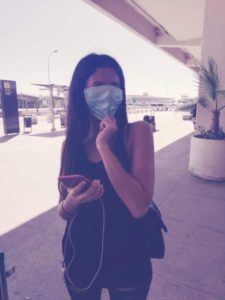 Lastly, I spoke to young Aliyah, "I am stopping off to see a friend in Marbella until the borders open with Morocco. Everybody was wearing masks, it was obligatory and we had hand sanitiser too." She also agreed that she was happy to come back here as everybody is wearing masks and following the protocol.
So, it just goes to show, some of us may be scared just now or wary of what visitors can bring or take to this country. But we are all on the same side, we are all staying safe and we will ALL get through this together.
On Mallorca island the hotels have already started preparing to open up for welcoming British tourists.
WELCOME BACK!