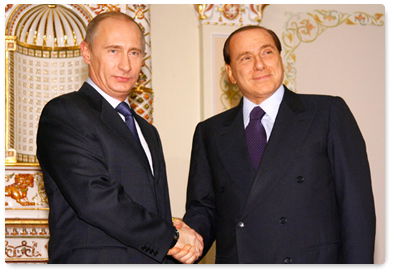 Silvio Berlusconi, Italy's former prime minister, has decided to move out of his Rome townhouse where his notorious "bunga-bunga" parties were held and opt for a quieter life in the suburbs of the Italian capital.
Berlusconi, who is 83, hosted parties with various young women in his 16th century Palazzo Grazioli, which boasts a bed gifted by President Putin.
Palazzo Grazioli, the home of Berlusconi for some 25 years, was a place of decision making and political meetings of note, but also of infamous "elegant" dinners which caused a major political scandal over accusations of paying for sex with an underage prostitute.
Italian media has called his move from the central property the "end of an era".