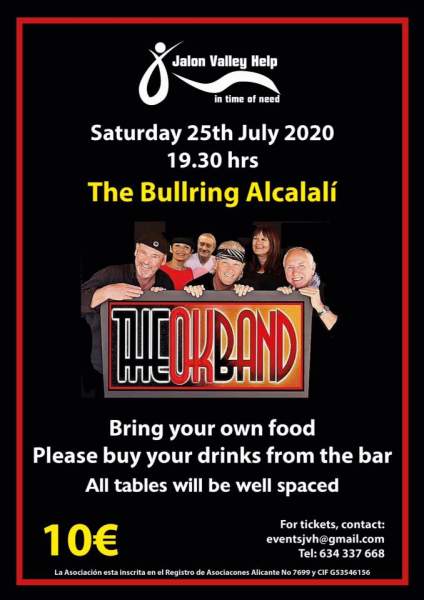 JALON VALLEY HELP (JVH) made another food delivery to Caritas, the Spanish charity that provides food for the area's needy.
"We have supported Caritas for several years and this latest supply of food just confirms that whilst our shops were closed and we were unable to hold fundraising events it was business as usua,l even in these strange times," JVH's president Elaine Horton said.
Elaine reported that the JVH shops reopened on July 2 and the charity is taking extensive precautions to protect customers and the volunteers working in the shops.
The OK Band will be performing at the Bull Ring in Alcalali on July 25 and numbers will be limited for this event.  It will be best to book early, so contact [email protected] or phone 634 337 668 to make sure of tickets.