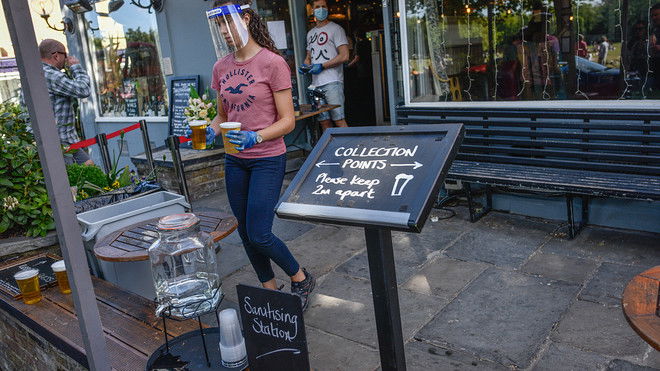 THIRSTY Brits will spend over £210 million at the bar this coming weekend as pubs finally reopen after lockdown. 
Millions of customers all around the country are expected to descend on Britain's pubs over the weekend, many venues will probably run out of beer within the first few hours as ordering new stock was difficult not knowing when they could reopen.
Reports posted on social media say people are worried that some pubs will not have adequate staff levels, there is also a lot of confusion about ordering at the bar too, social distancing, is rumoured, will be largely ignored.
Emma McClarkin, boss of the British Beer and Pub Association, said: "After waiting so patiently, it's fantastic news. "Our pubs and brewers need a major boost, not just this weekend but into the summer and throughout the year. "It's important everyone respects the new measures to ensure everyone can enjoy the return of our pubs safely."
The Prime Minister recently announced that pubs and restaurants, along with other businesses, can reopen on July 4, Mr. Johnson said this is the beginning of the end of "our long national hibernation."
He said: "Our principle is to trust the British public to use their common sense in the full knowledge of the risks – remembering that the more we open up, the more vigilant we will need to be."