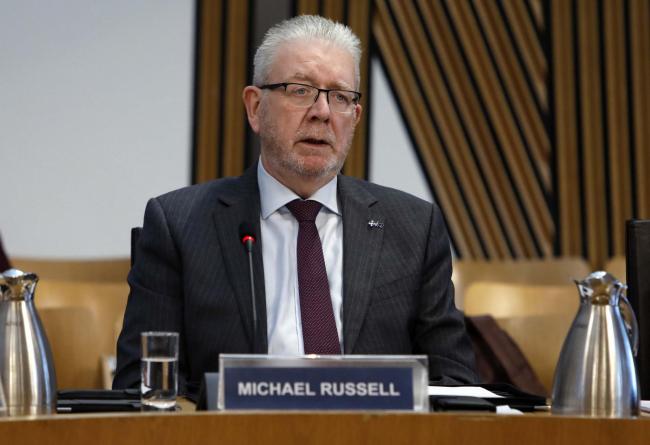 LAWS in Scotland should keep pace with those in the European Union after the Brexit transition period ends, Scottish ministers have said.
Constitution Secretary Mike Russell said a new Bill at Holyrood will mean that on devolved matters, Scottish law can keep in line with those in Europe "when appropriate and practicable to do so."
The Scottish Government says its UK Withdrawal from the European Union (Continuity) (Scotland) Bill will provide for continuity of provision that would otherwise be lost with Brexit.
The legislation will give Scottish ministers a discretionary power to align Scots law with EU legislation after the transition period ends on December 31.
The Bill also includes provisions to ensure EU environment principles and governance can continue in Scotland.
A new body called Environmental Standards Scotland will be set up to ensure compliance with environmental law.
Russell said: "It is completely unacceptable that Scotland has been taken out of the EU but this Bill will enable us, in devolved areas at least, to 'keep pace' with Europe, when appropriate and practicable to do so.
"These important measures complement our Environment Strategy for Scotland vision, published in February, to help us as we protect and restore Scotland's natural environment and strive to live within our planet's sustainable limits.
"It proposes the creation of a new governance body – Environmental Standards Scotland – which will be able to investigate whether public authorities are failing to comply with environmental law, to take steps to ensure public authorities remedy any failure to comply with environmental law, as well as to investigate the effectiveness and delivery of environmental law by public authorities."
This also will make it much easier for Scotland to rejoin the EU after the country gains independence from the UK, should the Scottish people wish to do so.