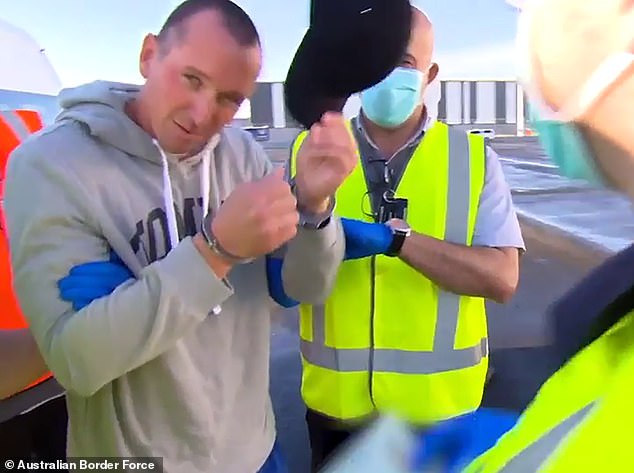 A SICK killer who stabbed his teenage victim 133 times before cutting off his head and using it as a bowling ball is expected to arrive back in Britain today after Australia deported him.
Christopher Clark Jones, 36, was jailed for life after brutally murdering 17-year-old Morgan Jay Shepherd at Sandgate, north of Brisbane, in 2005.
After spending 15 years inside the killer was released on parole
Jones – who is expected to land at an airport in London today – was born in Tyneside and moved to Australia as a child.
Home Affairs Minister Peter Dutton said it was one of the worst crimes in Queensland history.
Jones had been drinking at a house rented by his co-accused James Patrick Roughan on March 29, 2005, when they got into a drunken argument with the teenager. The argument deteriorated into violence and the pair stabbed the teenager more than 130 times before decapitating him, and using his head as a bowling ball and a puppet.
In 2007 a court was told the men had discussed chopping up the teenager's body and selling it over a Woolworths supermarket meat counter.
Both men were jailed for life and three other men were sentenced for helping to dispose of the corpse.
Jones unsuccessfully turned to the High Court to appeal against his conviction in 2008.