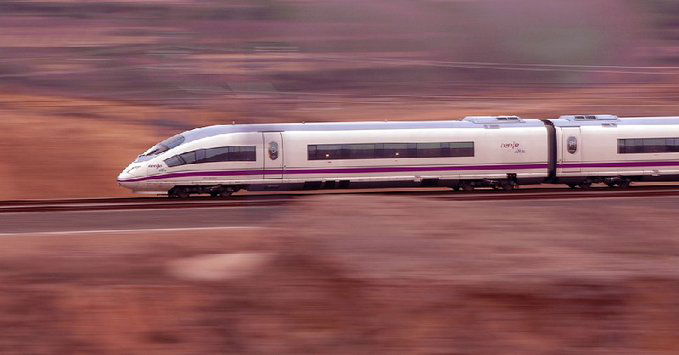 Spain's national train operator Renfe is ramping up Alicante links to Barcelona and Madrid from Monday, June 22.
THE company will put tickets on sale from tomorrow, Thursday, June 18, with travel from Monday until December 12, to facilitate early sales after increasing the number of Ave and Long Distance trains to and from Alicante and the major cities.
With regards to Madrid-Alicante, two new Ave services are planned in each direction, which now means a total of eight trains, four each way.
And the 'Mediterranean Corridor' has expanded the range of long-distance trains with a new Euromed service between Alicante and Barcelona, again four trains in each direction.
Renfe confirmed in a statement "the offer of frequencies and trains will be extended, depending on the evolution of demand and train occupancy, until it recovers the pre-crisis levels".
The use of masks is compulsory on all trains, and for health safety reasons, onboard services such as catering and the sale of newspapers etc will not be provided.
Renfe will distribute disinfectant wipes to its passengers on board and has reinforced hygiene and disinfection measures on all its trains.