Keanu Reeves is auctioning the chance for a one-to-one video Zoom call with himself to raise money for charity.
THE John Wick star will converse with the highest bidder for 15 minutes, as part of a prize referred to as '15 Minutes of Fame with Keanu Reeves.' A description of the event reads: 'Bill & Ted. Speed. The Matrix. John Wick. You know him. You love him.
'This is truly priceless and now you have the chance to Zoom with him from home! Get your questions ready and spend 15 minutes with actor, director, producer and musician, Keanu Reeves.' Bids can be placed until Monday June 22 and can be made here.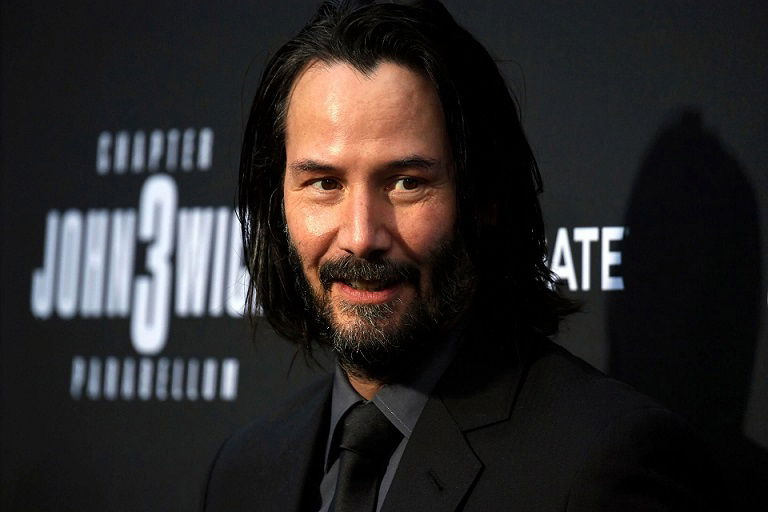 Out of the Spotlight
Having suffered numerous personal tragedies, the actor retreated from the spotlight, only appearing in random paparazzi photos that showed him engaging with the homeless, eating alone, and sitting with a melancholic expression in public parks.
But then John Wick rolled around and the private actor was suddenly everywhere, much to the delight of fans around the world. Reeves soon found himself not only as the face of one of the most successful action movies – one that has since spawned a franchise – but also something of a hot commodity in Hollywood.
Fashion designers wanted him, as did Marvel studios. But even with all the fame, Reeves continues to be the golden child of Hollywood and he's proved that yet again by auctioning off a one-to-one Zoom call to raise money for charity.