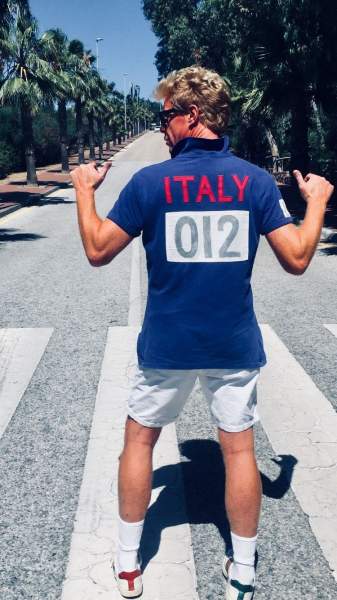 As the most simple pleasures of life slowly return, they suddenly feel more fantastic than before.
I walked through Marbella on Monday, filled with mixed emotions. On one hand, it's great to see people reuniting over coffee or ice cream. Wide smiles and excited chat. Simple daily life, that we now treasure. On the other, to see the large number of businesses that have been forced to close, was shocking. While the world has entered a recession, to see it on such a scale, in a town like Marbella, was an eye-opener.
A week ago, I stopped by a small restaurant, in the centre of town. The owner, a charming lady, explained how she was trying to get customers to return. Trying everything- cutting prices, setting up a home delivery service and such. I could see the panic in her eyes. She explained that people are simply not going out to eat, as people are nervous. I applauded her strength and determination. I assured her I would return soon with friends. Sadly, when I returned just days later, her business was gone.
Life is very mixed right now. Again, a story of two sides. On one, we need tourism to restart, but at the same time, we the residents, are extremely lucky to have Marbella so tranquil, as it heads towards mid-June. Most days I hang out at the beach. It's a dawn till dusk addiction, and one I am reluctant to give up. Long days spent swimming, lunching and snoozing on an almost empty beach. Los Monteros is my HQ, and I love it. My house is on the beach, so it's as if, all I need, is all I have. Such a fantastic area, and certainly the best beach in Marbella. Social distancing is respected and all in all, life's a beach, as the saying goes, a beach.
On Wednesday I was craving pizza. Actually, if I'm honest, I crave pizza most days. At a small local restaurant, Picassa Pizza in El Rosario, I found the best pizza I've eaten in years. Chef Ángel is the man you need to know if you want great pizza. I don't know how it happened, but I arrived home with two. Well you know, cold pizza for breakfast is always a treat. As if the pizza was leading me back to Italy, I took a call from my friend Edo in Rome, inviting me to a party next month. But how could I get there? Would the airport be open? I knew that I had to get there, no matter what.
Those who know me, know my heart belongs in Italy, especially Rome. A city where I lived for many years. A city that fills me with so much happiness, it almost feels like a Fellini movie. After months of lockdown, just like that, it seems I'll be at home, in Rome again, soon. My heart pumps at the thought. To reboot the local economy, doesn't have to be dinner at a Michelin restaurant. A simple espresso at a bar is a good place to start. An amazing, inexpensive pizza (or two) is also a good plan. I'm a firm believer in tipping. As we emerge from lockdown, into an uncertain world, these days I find myself over tipping, everywhere I go. Perhaps the universe will return the favour somehow.
We live in hope!