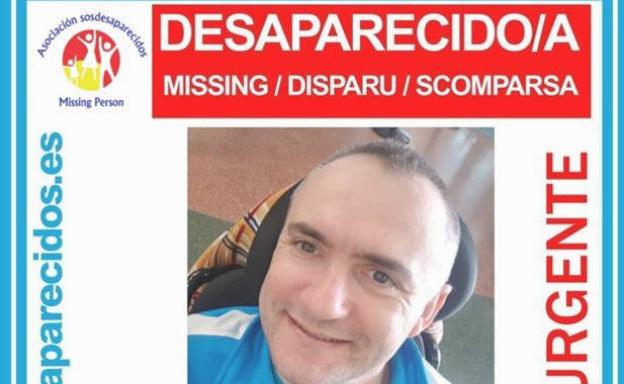 Spanish police have arrested a disabled man's wife after his body was found buried on land she owned in the Valencia Province.
IT was initially believed father-of-two Isaac G T, 45, had committed suicide after he was reported missing by relatives on December 5, 2019 – four days after he disappeared – when he didn't appear at friend's birthday party.
A note the former Local Police officer supposedly wrote to his wife said "I'm very sorry, but I'm not coming home. When something happens you will be informed immediately, it is my decision and mine alone, and you must respect my will."
But the National Police was suspicious that it had taken days to notify the police and after an arduous investigation discovered his body in a state of decomposition near Godelleta and the local CV-424 road.
Police now believe the suspect wrote the note and she has been arrested in connection with his death.
The deceased's body reportedly showed signs of violence and was discovered after the dead man's wife was questioned.
Investigators also found the wheelchair the victim was using to get around.
In addition, officers learned the wife had made a video, allegedly making fun of the victim, and that she may have sent messages to his family when they became concerned, claiming he was okay and to stop looking for him.
But Isaac's relatives filed two reports of his disappearance that resulted in his image and data being shared by two associations which offer assistance to families of missing persons in Spain.
The 45-year-old father-of-two originally came from Cardenete and worked as a Local Policeman in Catarroja.
He suffered from a serious neurodegenerative disease, a cerebolous ataxia 'in a very advanced state,' and relied on a wheelchair.