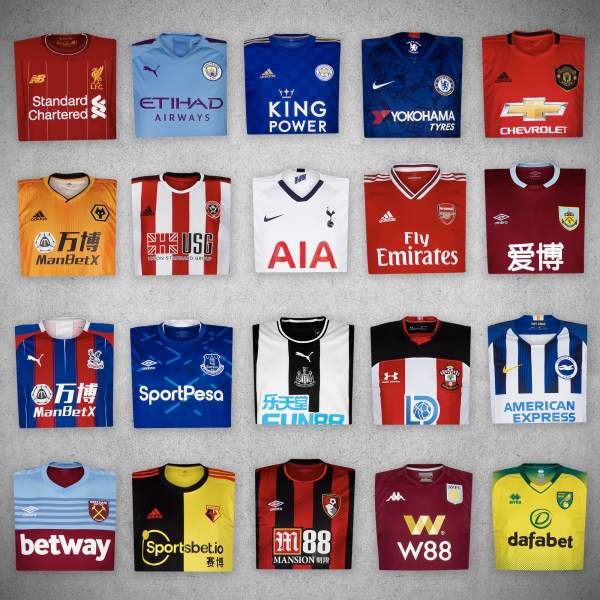 THE Premier League is set to resume matches this Wednesday, although somewhat different after the coronavirus pandemic.
Suspended for three months, the return of football in Britain will come as a very welcome relief to the sport's many millions of fans.
Here we take a look at what will be different when matches kick-off this week:
No Fans
All matches are to be held behind closed doors, with fans not permitted to enter the stadium perimeter or gathering outside.
Red Zones
The 'red zone' will include the pitch, tunnel and the technical areas, which will be restricted to a capacity of 110 people.
Green and Amber Zones
These areas will be accessible to a limited number of 222 people, including journalists, radio and TV broadcasters.
All Matches on TV
All remaining 92 matches to be played out for the rest of the Premiership's season are to be televised, including 33 on free-to-view TV.
No Ball Boys
Ball boys will be replaced by a 'ball replenishment system,' which means that balls will be stacked on cones at positions around the pitch, each disinfected before use.
Covid-19 Passports
On arriving at the stadium, players and essential staff members will have to produce a 'clinical passport,' a barcode that can be scanned to prove they have tested negative for the virus.
Changing Rooms
Changing rooms can be used if there is the space for social distancing but extra room has to be made if there is not.
Tunnels
Teams will not be allowed to enter the pitch side-by-side through the tunnel, and will be provided with separate entrances.
Handshakes
Usually and important part of the pre-match ritual, handshakes will be scrapped.
No Spitting
Players will be asked not to spit or clear their nostrils and will have to use hand sanitiser when entering or exiting the pitch.
Five Substitutions Allowed
Whereas the usual number of substitutions in matches is three, this has been increased to five. Teams will also be able to name nine substitutes rather than the usual seven.