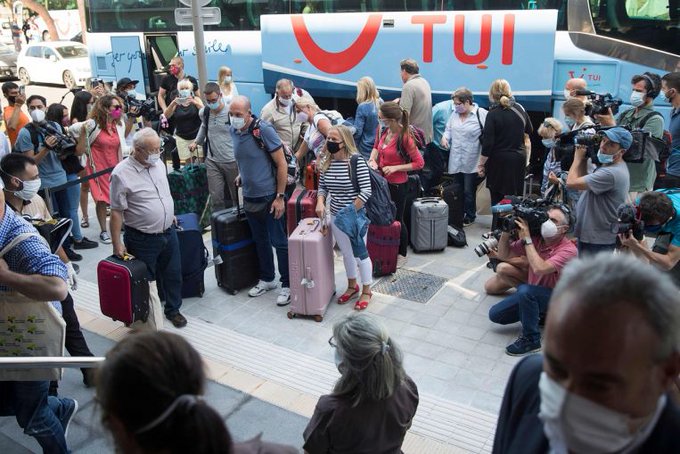 Hundreds of tourists from Germany disembarked from their planes in Mallorca, one of the Balearic Islands, for the first time since Spain closed its borders in March.
But there was something very different about the holidaymakers anxious to get under the Spanish sun.
Every single German passenger aboard flights that are part of the 'travel corridor' trials is required to wear a face mask. That made for an unusual sight as Mallorca geared up to welcome more than 10,000 German tourists involved in the trials.
The trial comes ahead of the rest of Spain reopening to other Europeans on June 21 and gradually to international tourism from July 1.
It is not yet known if British tourists will be allowed to visit Spain this summer. Earlier in the lockdown, Sánchez announced that he would be taking the 'wait and see' approach to Britain's handling of the corona crisis before making the decision.