Chancellor of the Exchequer Rishi Sunak gave the green light for shops over the weekend, today is 'Manic Monday' for thousands of businesses scrambling to make up for lost time – and revenue!
TODAY, June 15, thousands of shops across the UK will reopen their doors to shoppers, people are wondering if the shopping experience will be the same as before the coronavirus crisis.
Shops and shopping centres are expected to be busy as Brits are allowed to browse for things like clothes, shoes, and handbags once again, and social distancing measures have been put in place.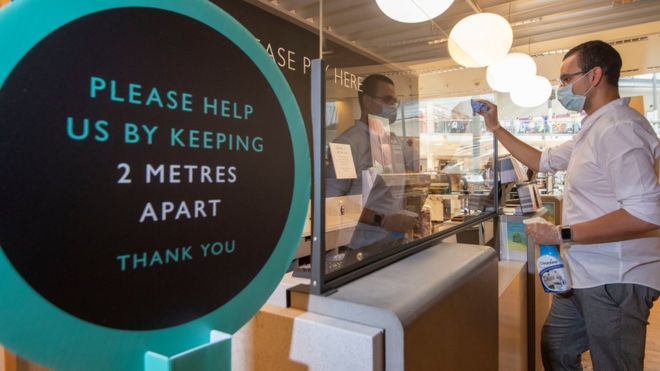 Shops will look different
We've all seen the 2m markings and arrows on the floor in supermarkets showing customers how far apart they need to stay and which way to walk, and this will now be the case in other non-essential stores too. People will also be asked to keep a set distance between each other on escalators. At John Lewis, for example, shoppers will be required to stand eight steps behind each other.
And only one person at a time will be allowed to use a lift at the department store unless they are from the same household. At Primark for instance, two people can use a lift – but only if they stand on designated spots.
Hand sanitising stations will be available throughout shops and people will be encouraged to use hand gel when they enter a shop. Not every store will not reopen its in-house cafes or restaurants in a bid to retain the required social distancing space.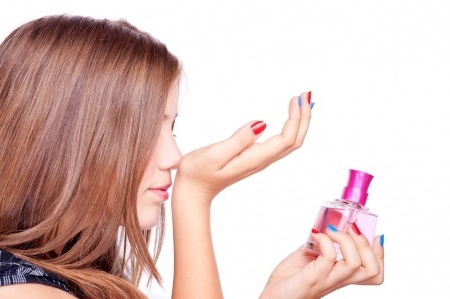 Trying things on could be a thing of the past
At Selfridges, shoppers can try on shoes and the footwear will be sanitised afterwards, Kurt Geiger will also allow people to try on shoes – provided they use anti-bacterial hand gel first as well as a pop sock – but then the footwear will be placed in quarantine for 12 hours, at H&M however, people will not be allowed to try on footwear at all.
Clothing
At Next, for example, customers can handle clothes but at Selfridges, shoppers will be asked not to touch items unless they intend to buy them. If they do, the garment will be quarantined for 72 hours. It is understood that some retailers are even closing their changing rooms altogether.
No more perfume sniffing allowed – that's the free spray gone then! It is expected that shoppers will get grumpy due to the long queues and the 'No Touch' rules in place.
One thing we know is, shopping in the UK will never be the same again! TW
PS
Lookout for the update to this story later on in the week when we discover exactly just how 'Manic Monday' went.