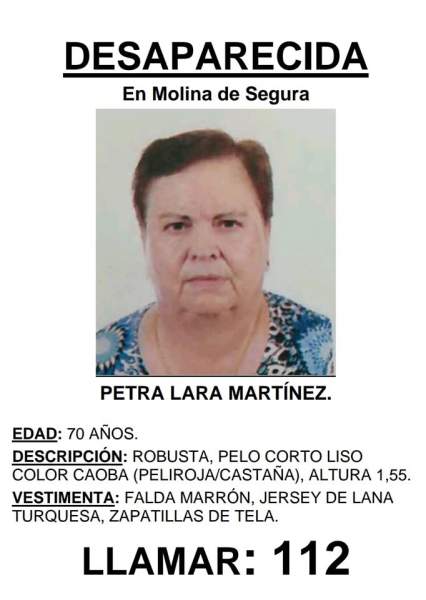 Skeletal remains found last month in Murcia on the Costa Blanca belong to 71-year-old Petra Lara, a post mortem has confirmed.
THE remains were found by a walker on the banks of the Segura River at La Contraparada on May 5, and a violent death has been ruled out by the Institute of Forensic Medicine.
The pensioner left her home in Molina de Segura at 7.30am on March 17, 2018, without any money. Three hours later her family reported her as missing and she was immediately classed as 'a high-risk disappearance.'
On the first day, more than 100 neighbours, family and friends joined a search operation coordinated by Civil Protection.
Officers from the Local and National Police were involved with the aid of an emergency helicopter.