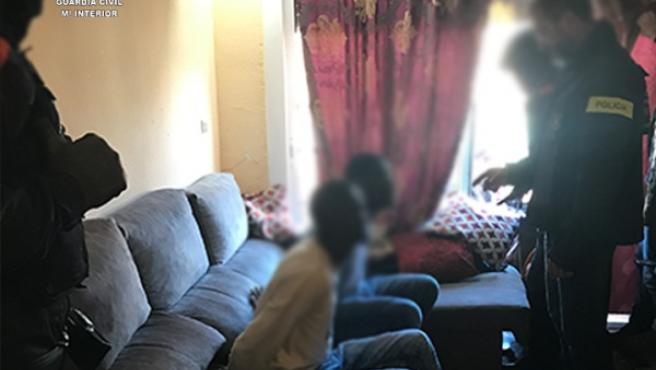 The Mossos d'Esquadra in Spain's Barcelona have conducted 12 arrests and identified almost 1,000 victims who formed part of an international human trafficking network.
THE police have dismantled an international human trafficking network in Barcelona which has led to the arrest of 12 individuals, the majority of which were of Sub-Saharan and Moroccan nationality.
Searches have been carried out in the provinces of Burgos and Barcelona, as well as overseas. Police carried out three searches in Portugal, two in Germany and one in the Netherlands.
Almost 1,000 victims have been identified in this operation, including women and children. Two kilos of marihuana were seized and around €500,000 in profits was also retained from the criminal network.
The operation has been ongoing since 2018 when Guardia Civil officers identified a criminal gang who was in charge of transporting a high number of undocumented migrants to France.
The victims including many pregnant women and children who were recruited to work irregularly and were transferred from Spain to France, Belgium and Germany. The fees for transporting them to these European countries would typically range from €500-€750.
The criminals were ruthless when it came to payments and were even known to abandon minors during the trips if they could not pay the full amount indebted to them.