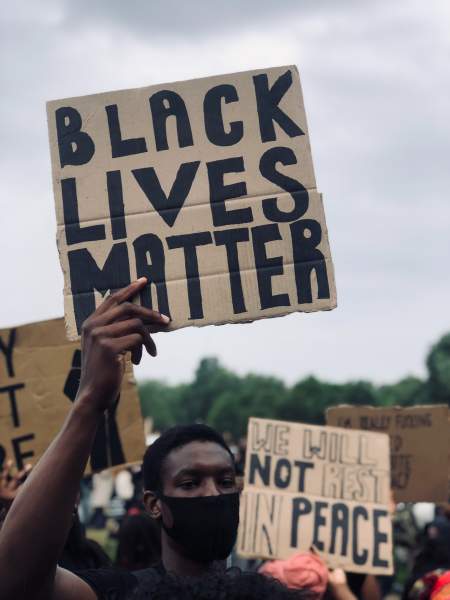 Mounted police came under a barrage of missiles as they attempted to prevent tensions rising during Black Lives Matter protests in the capital today.
Protestors mounted a charge on Whitehall, with police guarding Downing Street donning full riot gear as clashes continued.
One officer was thrown from their horse which bolted when a flare was thrown towards the police lines.
There were also clashes between protestors and the police outside the American Embassy, although they were dispersed quickly and moved on.
The trouble came after a largely peaceful protest in Parliament Square which started earlier this afternoon.
Some of the placards held by demonstrators referenced coronavirus, with the slogan: "There is a virus greater than Covid-19 and it's called racism".