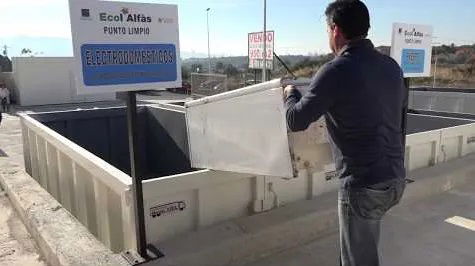 THE Punto Limpio recycling centre in Calle Reino Unido has reopened.
Batteries, used oil, electrical appliances and other items that should not be put out with household rubbish may be left there free of charge.
It is necessary to be registered on the municipal Padron to use the Punto Limpio and ID should be shown to the Punto Limpio operative.
Alfaz's rubbish collection service also provides information and answers residents' queries on the free 900 102 952 number and will also arrange to pick up large and bulky items.