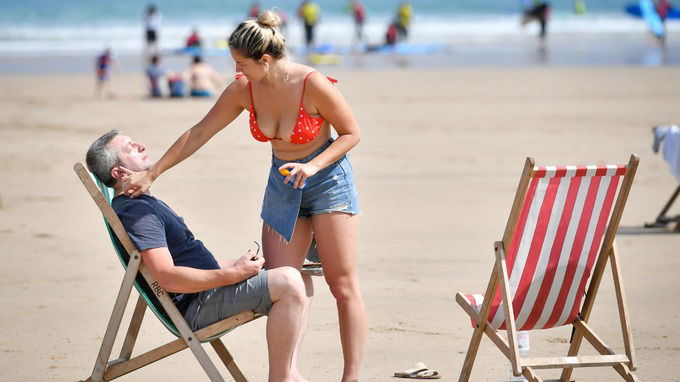 It will be the hottest day of the year today in the UK as temperatures of 29C are forecast before a cold snap kicks in.
The next few days will see more sunshine and high temperature before a massive drop which will see the mercury as low as 10C. The public will no doubt cram the beaches as the lockdown measures were further eased on Monday.
The good news is the UK will enjoy a few more days of sweltering heat as the mercury could reach 29C today, the warm spell will continue until Wednesday.
The mini-heatwave will be followed by a drop in temperature from Wednesday in the first week of relaxed lockdown measures. In stark contrast though, the Met Office said there will be a significant drop in temperatures as low as 10C this weekend.
This will begin from the middle of the week where cooler air will make its way in, bringing rain and a change in the weather around. A spokesman for the MET office also said heavy thunderstorms for parts of Britain later in the week were "not out of the question".