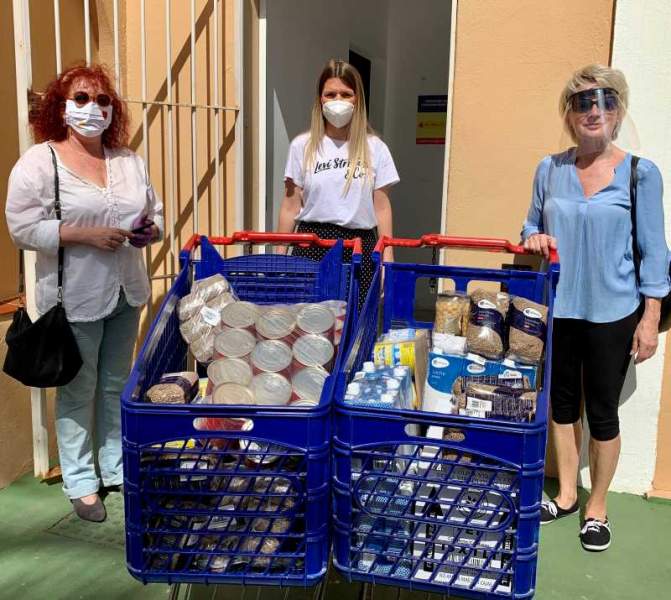 THE International Rotary Club of Mijas has been donating food to two worthwhile charity organisations based in Fuengirola during the current State of Alarm.
Its first recipient was the Asociación ADINTRE which has been helping those in need along the Costa del Sol for more than 10 years by producing 200 meals and 60 breakfasts each day.
Members of the Rotary Club, Mrs Suvi Kauranen and Rozita Iles (councillor for Social Services, Fuengirola) alongside founder of ADRINTE Joyce Gyimah did the shopping and bought the food which they donated to the charity.
There other recipient was the Costa del Sol Food Bank which was set up in 2009 and in the past year alone has helped more than 1,170 individuals and families who have been financially affected by the lockdown.
Visit https://www facebook.com/RotaryMijasInternational to find out more about the work of the International Rotary Club of Mijas and how to join.