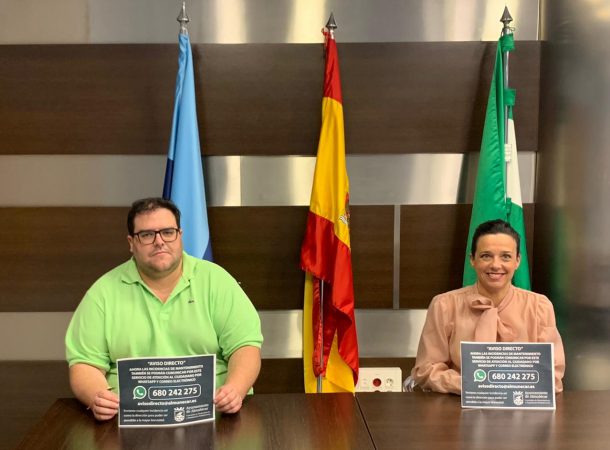 ALMUÑECAR Town Hall has opened a new Citizens' Attention channel with its Aviso Director WhatsApp on 680 242 275.
The service is also available at the avisodirecto@almunecar.es email address.
Beatriz Gonzalez Orce, Almuñecar's deputy mayor who also Maintenance councillor, explained that both have been launched to simplify relations between the administration and the local population and, above all, to introduce rapid communications.
"We can be contacted about issues and problems inside the municipality and users can even send us images," Orce said.
"The local government seeks to centralise notifications of defects or problems that members of public have seen, but Aviso Directo can also be used for suggestions and recommendations."
Orce was accompanied by Administrative Organisation councillor Rafael Caballero who pointed out that Aviso Directo was in addition to the existing Linea Verde, which can also be used to report problems and occurrences in the municipality to the town hall.