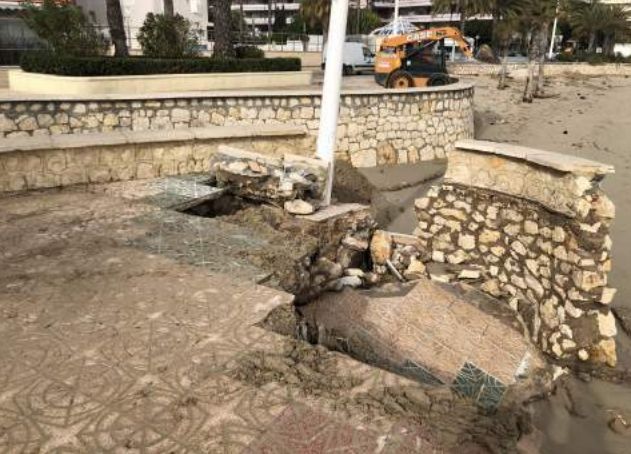 COASTAL authority Costas is reconstructing accesses at the La Fossa beach that were damaged by Storm Gloria in January.
Now that non-essential repairs are permitted during the State of Alarm de-escalation programme, the damaged areas are being rebuilt in line with Costas' accessibility requirements.
In some cases, steps and ramps no longer occupy part of the beach while other entry points have been relocated depending on the state of the promenade walls.
The La Fossa repairs have a €115,840 budget and work should be completed within four months.
Costas will carry out further repairs to the wooden steps at the Arenal-Bol and Calalga beaches, which were also damaged during the January storms.