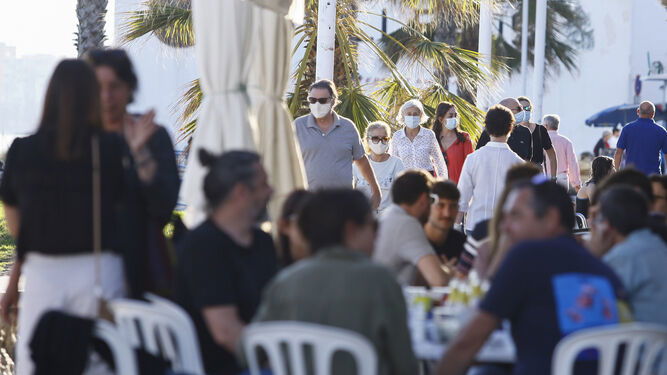 The hospitality sector in Spain is in need of a dire boost after months of near paralysation and therefore, today, Costa del Sol's Andalucia will approve a decree allowing bars and restaurants to close at 1:00a.m. instead of 12:00a.m., as this measure hopes to improve profitability.
The Junta de Andalucia is set to approve this new decree law which allows hotels, restaurants, bars and the leisure sector to increase their closing hours by an hour in order to help alleviate the burden of the coronavirus crisis on the viability and profitability of these hospitality businesses.
Juan Moreno, the president of the Junta, announced this new measure via a video meeting in which he explained that all eight mayors of Andalucian provinces should adopt this new decree which will suit most of their municipalities.
This new change in the laws will now allow the hospitality sector to close at 1:00a.m. instead of 12:00a.m. as previously stated during the de-escalation plan.
This new law is also accompanied by the hiring of 3,000 unemployed individuals to patrol the beaches this summer and guarantee the safety against the coronavirus crisis of residents in the different provinces.
The Junta has also devised a "2020 safe beach employment plan" which encompasses the hiring of around 3,000 beach assistants who will ensure that bathers are practicing safe social distancing during the summer.
This is another measure that the Junta aims to adopt today on Tuesday as they seek to rebuild the "good image and reputation" of the tourism sector in the south. This measure will not only keep beach goers safe but it will also "support those unemployed people" who are currently struggling.