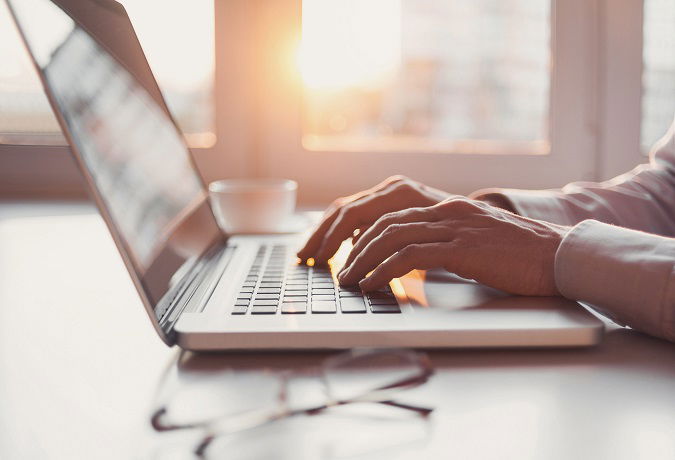 THE enforced lockdown has proved one thing -Teleworking is a more convenient and efficient way to work from home.
Employers across Andalucia are waking up to the fact that a portion of their workforce could indeed work better from home. Of course, the idea is not new but it is only since the emergency lockdown in Spain that Teleworking has proved its worth and is being considered by many businesses as a way of lowering costs. The introduction of fibre optics internet connections across the region has assisted greatly too.
Working in their own environments, no travel costs, and no disturbances all led to a more efficient way of handling tasks from home for the many thousands of office staff that called their homes 'the Office' over the last few months. That at least is some good news for the employment industry here on the Costa del Sol as it looks like workers will be kept on and given new contracts to work from home. Below is the list of all the teleworking benefits.
The Teleworking Advantage
Allows employees to be more effective. With the right tools and a flexible schedule, employees are able to work any time, anywhere, without the distractions of the office. This allows employees to be more focused and productive.
Increases management results. Managers with telework employees often have more efficient employees with higher standards of work. Managing the results of your telework employees will help you to gauge the success of your programme.
Assures uninterrupted work. Without the need to commute, your telework employees escape a great number of the delays associated with traffic and extreme weather. And without the distractions of the office, teleworkers are able to focus better on their work.
Reduces real estate costs. When an employee teleworks two or three days a week, the empty office space offers options for desk-sharing and storage. This additional space can allow a company to grow without the concern of moving or adding costly real estate. Parking expenses are reduced and limited parking can be shared, lowering company overhead.
Decreases employee recruitment and training costs. A flexible workplace raises morale and lowers employee turnover. Higher employee retention lowers company recruitment, hiring and training expenses. Profitable companies seek the top employees and attempt to hold onto them. Job seekers want more than high pay – they want challenging, interesting, supportive and flexible work environments. And companies with a telework programme have an obvious competitive edge over those that don't.
Allows for Business Continuity. Teleworking can be a key component of a business continuity plan in the event of bad weather, a pandemic, or any other crisis that closes the central office location for any period of time.
Lowers relocation costs. In some cases, the cost of relocating employees can be avoided altogether by combining a telework arrangement with business travel.
Increases quality of life. The flexibility of working off-site allows employees to focus on work, without the stress of how to get there.
Lowers personal costs. Telework employees spend less on their professional wardrobe, eating out, dry cleaning and transportation (including vehicle usage, gas and insurance).
Expands your human resource pool. There's an untapped talent pool of qualified potential employees that are unable to drive. Teleworking can alleviate the need for transportation altogether, allowing companies to hire these empowered, independent employees. The result is a telework staff with higher morale, work ethic and company loyalty.
Benefits the environment. The fewer cars on the highways, the safer and healthier the environment is for us all. And companies can feel good about reducing their employees' dependence on oil.