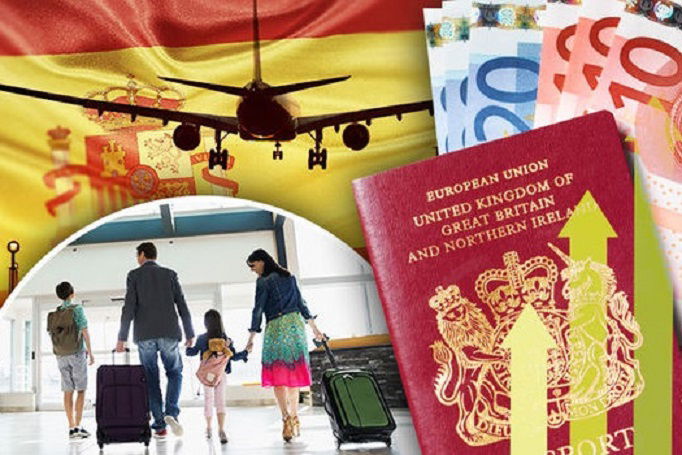 IN a boost to tourism, Spain aims to welcome back foreign visitors by late June to kick-start its travel economy.
Transport Minister Jose Luis Abalos said he hope to welcome British holidaymakers back to Spain for the summer holidays, "From late June, we'll start the tourism activity, I hope," he said.
"We must make Spain an attractive country from a health point of view."
His comments follow Spain imposing a two-week quarantine on all overseas travellers, saying it was needed to avoid a second wave of Covid-19. While the measure was meant to be only temporary, Abalos said the quarantine would only be phased out in parallel with movement being allowed within Spain, where regions are easing restrictions in different phases. A recent update to this is worth mentioning however as the UK government is proposing a so-called 'Air-Bridge' system that would allow international travel to resume. It works by allowing travellers from countries with low-controlled rates of the virus to be able to move more freely between ports.
"As soon as we Spaniards can travel to other provinces, foreigners will be able to come to Spain," he said, even though life on the less populated Balearic and Canary Islands is almost back to normal for locals, for example, there are no tourists.
"It is consistent with the phase-out plan," said Abalos. "We can't allow foreigners to travel while the Spanish population is confined."
Spain is slowly easing its strict lockdown, which has been in place since mid-March, some regions recently moved to Phase 1 with others in the process of moving to Phase 2.
The restrictions meant people could not even go out for exercise, but now most small shops have reopened, along with some churches. The Balearic Islands' capital of Palma is slowly springing back to life with residents going out to restaurant terraces and getting outside for exercise.
Pedro Homar, manager of the Palma Tourism Board, said: "This situation had brought our community even closer together and its incredibly uplifting to enjoy the city's hustle and bustle once more, albeit respecting the necessary guidelines.
"We are now preparing for tourism to be reinstated as soon as possible as we slowly resume a sense of normality."
#spain #holidaymakers #costadelsol #alicante #costablanca #benidorm